Eye glasses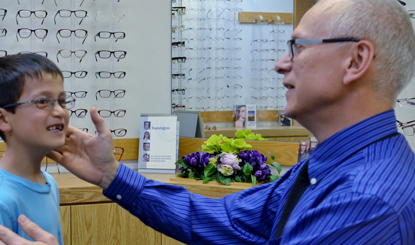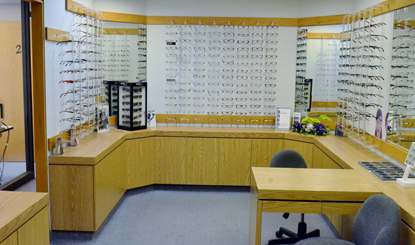 We all have unique visual requirements and tastes in fashion. Our doctors and staff will also take into consideration your lifestyle and occupational requirements while guiding you through the proper choice of lens and frame designs. We have several hundred frames to chose from in our eyeglass show room and have access to lenses from many manufactures. We carry many of the latest fashion frames, such as: Puma, Elle, Esprit, Juicy Coulture, Kate Spade, Hugo Boss, Tommy Hilfiger, Banana Republic, Silhouette, Jones New York, Vera Wang, BCBG Max Azria, Roots, Janet Rutger, Fossil, Ad Lib, Umbro, Uy, Charmont, Elasta, Charisma, Sophia Loren, Stetson, Vogueand Sarah J.
We also carry approximately 100 EasyClip frames and several Easytwist models.
We carry the following sunglass lines: Bolle, Nicole Miller, Columbia, Kate Spade, and Juicy Coulture, Takumi, Nickelodeon, Janet Reger and Polaroid.
In addition to a wide selection of fashion frames, we also carry inexpensive practical designs for those on a tight budget.
You will never be upsold; we have nothing to gain when you purchase a more expensive product because we do not charge a retail mark up, rather, we charge what is called a dispensing fee or "fee for service." This fee is used to cover the costs associated with displaying and showing the patient appropriate frame styles. There are several measurements that are often critical in ensuring that the final product will provide you with clear and comfortable vision:
Selecting the right shape and size frame
Measuring the distance between your eyes, and how it relates to the frame
Determining the best lens design…for example:  single vision, progressive, computer, computer/reading or any other special design application
Determining the best lens material
Determining the best location of optical centers, both horizontally and vertically,
This is particularly important for wearers of progressive and high powers
 
The dispensing fee also covers the cost of ensuring that the product has been fabricated properly and later to adjust the frame to fit you properly. Occasionally, for certain prescriptions, we spend time explaining adaptation techniques.
We are very particular about quality control. It might surprise you that our doctors personally examine all completed eyeglasses to ensure their accuracy.