Our doctors
Dr. Albert  De Vries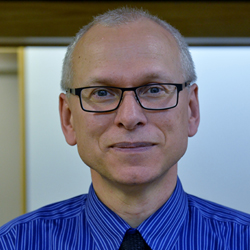 Dr. De Vries was born in St. Catharines, Ontario and was raised on a small fruit farm. He graduated from the University of Waterloo, School of Optometry, in 1981. He opened his practice at 1400 Clyde in 1983. The office expanded in 1991, to its present size.
Dr. De Vries enjoys all aspects of patient care and particularly enjoys seeing different generations within families.
Dr. De Vries successfully completed training in ocular therapeutics from North Eastern State College of Optometry in Oklahoma, USA. Subsequently, in 1994, He obtained certification in the Treatment and Management of Ocular Disease by the International Association of Board of Examiners in Optometry. This designation allows Dr. De Vries to prescribe medication for various eye diseases.
He is a member of the Canadian Association of Optometrists, the Ontario Association of Optometrists, the Ottawa Association of Optometrists and the College of Optometrists of Ontario.
Dr. De Vries looks forward to coming to work each day and takes pride in spending time with patients to make sure their comprehensive eye examination includes a thorough evaluation of their eye health, binocular function and the determination of an accurate prescription for glasses or contacts, when necessary. Many patients will attest to the great lengths that Dr. De Vries will go to, in order to arrive at the most exact prescription.
Dr. De Vries and his wife Eveline have three married children and several grandchildren. Dr. De Vries enjoys volunteering at his local church and spending time with family and friends, both in town and at the cottage. He also enjoys boating and kayaking on the lake and pursuing his passion for photography.
Dr. Patrick Ladage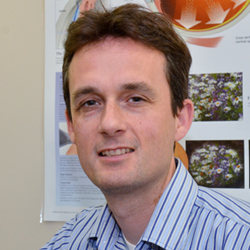 Dr. Ladage has been an optometrist since 1995 when he obtained his Bachelor of Optometry at the Hogeschool van Utrecht, the Netherlands. He continued his studies at the University of Houston, Texas, USA where he received a PhD in Vision Science (2002) and a Doctor of Optometry degree (Summa cum laude, 2006).

His externships included training with corneal and retinal specialists. As a researcher, Dr. Ladage has published 29 articles and participated in three FDA clinical trials on overnight contact lens wear at UT Southwestern medical center in Dallas, Texas. He has won several awards including the prestigious American Optometric Foundation's William Ezell fellowship (2001 and 2002), "Excellence in graduate teaching" award (1998) and "Outstanding graduate student" award (1999) at the University of Houston College of Optometry. He was on the editorial board of Contact lens and the Eye from 2002-2007 and has been reviewer for several peer reviewed journals: Optometry and Vision Science, Cornea and Investigative Ophthalmology and Visual Science. He was a fellow of the American Academy of Optometry from 2001 to 2012.
Dr. Ladage is a member of the Canadian Association of Optometrists, the Ontario Association of Optometrists and the Ottawa Society of Optometrists. He has been in private practice in North-America since 2006. Dr. Ladage provides services in English and Dutch.
Besides having a passion for optometry, Dr. Ladage enjoys spending time outdoors with his two young sons and wife, cycling, skiing, volleyball and reading.