About us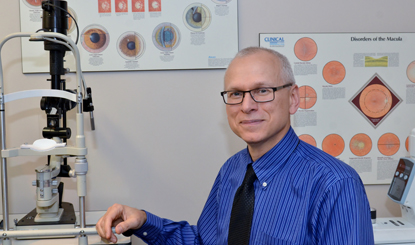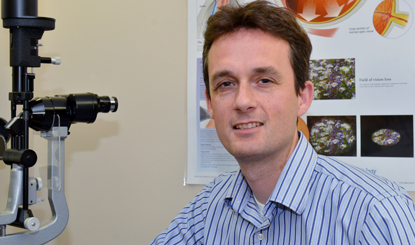 Dr. De Vries started the practice in 1983 and was one of the first tenants in the newly constructed, Bleeker Mall. It is located at 1400 Clyde Avenue. You will use the entrance in the middle of the mall. The office can be found on the second floor, suite 212. The Mall is located between Baseline and Meadowlands, on a portion of Clyde Avenue that is really very much like an extension of Merivale road.
In 1991 the practice expanded to its present size. We have two separate examination rooms, two rooms for specialty testing and a large optical dispensary.
Dr. Ladage joined the practice in 2013. He brings many years of experience in private practice and academia.
We are now known as City View Optometry.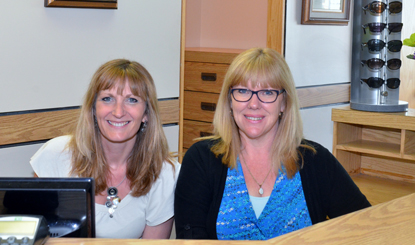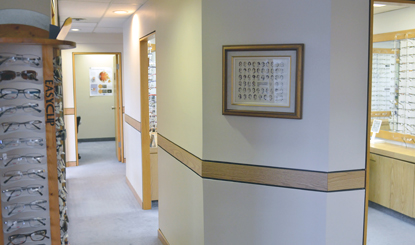 At City View Optometry it is our mission to provide you and your family with friendly, knowledgeable and quality eye care; we are committed to the preservation and enhancement of your vision.
We do this by:
1. Striving to have a personal relationship with our patients. Spending time, one on one, is important to us.
2. Using up to date equipment.
3. Attending local, district and provincial educational opportunities to discover new ways to serve you best
4. Offering the following services:
Comprehensive eye examinations for all ages; including pupil dilation
Contact lens fitting and training – disposable, toric, multifocal, coloured and RGP.
Optical dispensing – several hundred frames to choose from
Sunglasses – both prescription and non-prescription
Prescription safety glasses (Occupational Vision Plan provider)
Low vision services (ADP authorizer and vendor)
Laser surgery consultation and co – management
Prescription swim and Sportswear
We hope that your eye care experience will exceed your expectations.